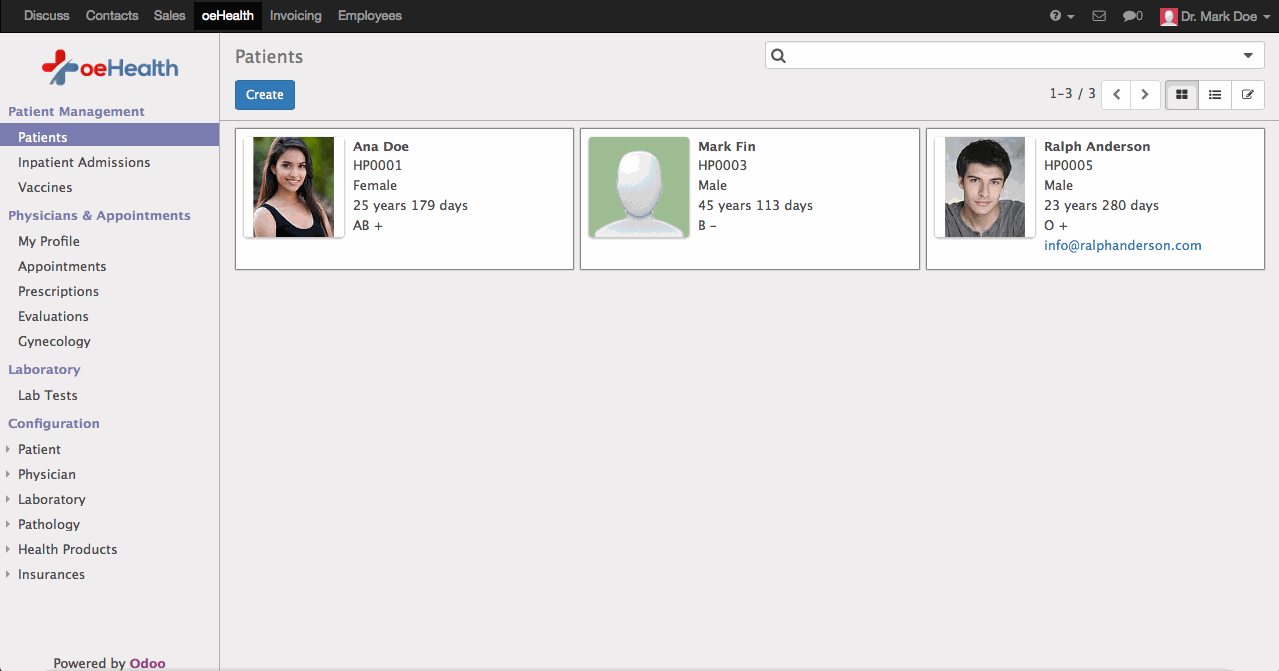 Health Management System
oeHealth is a web based comprehensive suite of Electronic Medical Record (EMR) and Hospital Information Solutions (HIS) developed with world class features & robust ERP business applications framework, Odoo. The module will not only seamlessly encompasses different departments of your hospitals, but also maintains patient information including doctors and their appointments, treatment received and prescribed medication.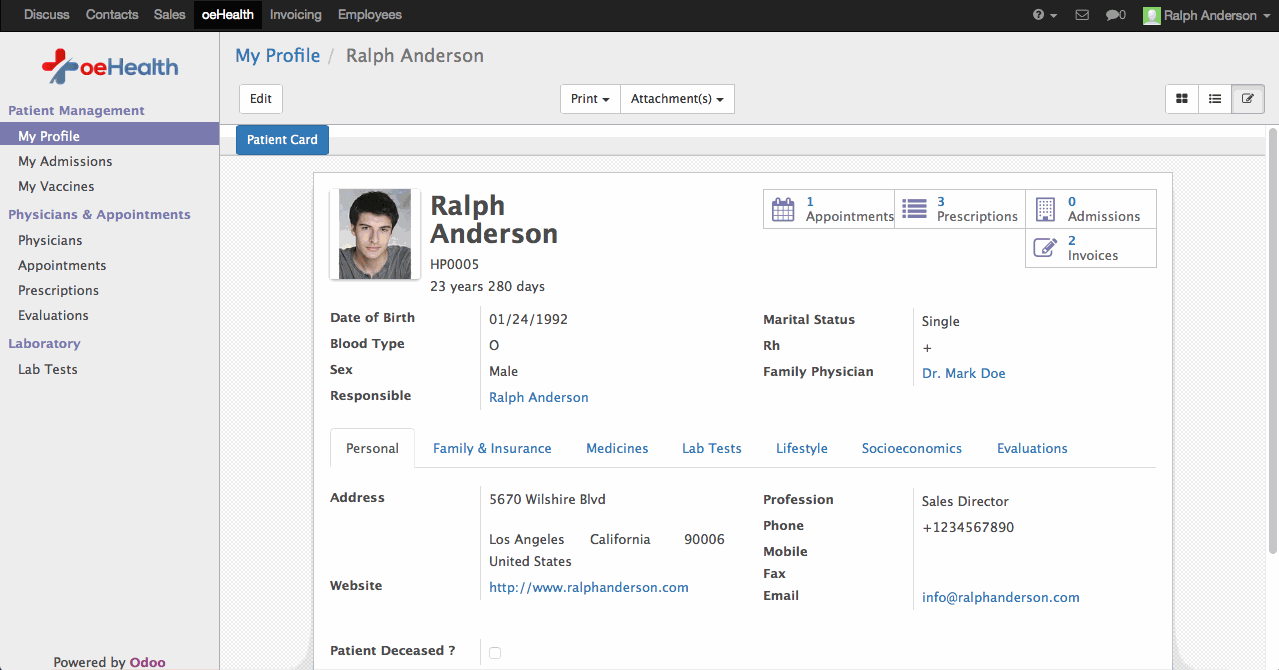 Record complete details of your patients
Manage your patients with their important details including family info, prescriptions, appointments, diseases, insurances, lifestyle,mental & social status, lab test details, invoices and surgical histories.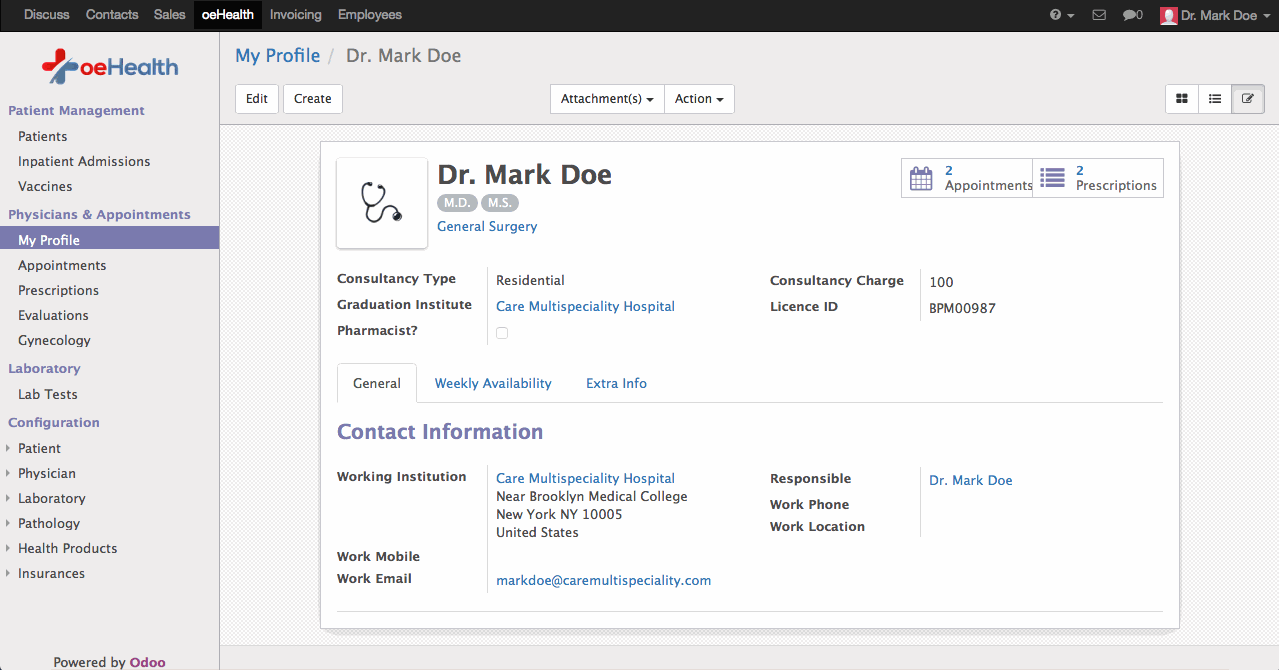 Manage Physicians
Administer all your doctors with their complete details, weekly consultancy schedule, prescriptions, inpatient admissions and many more.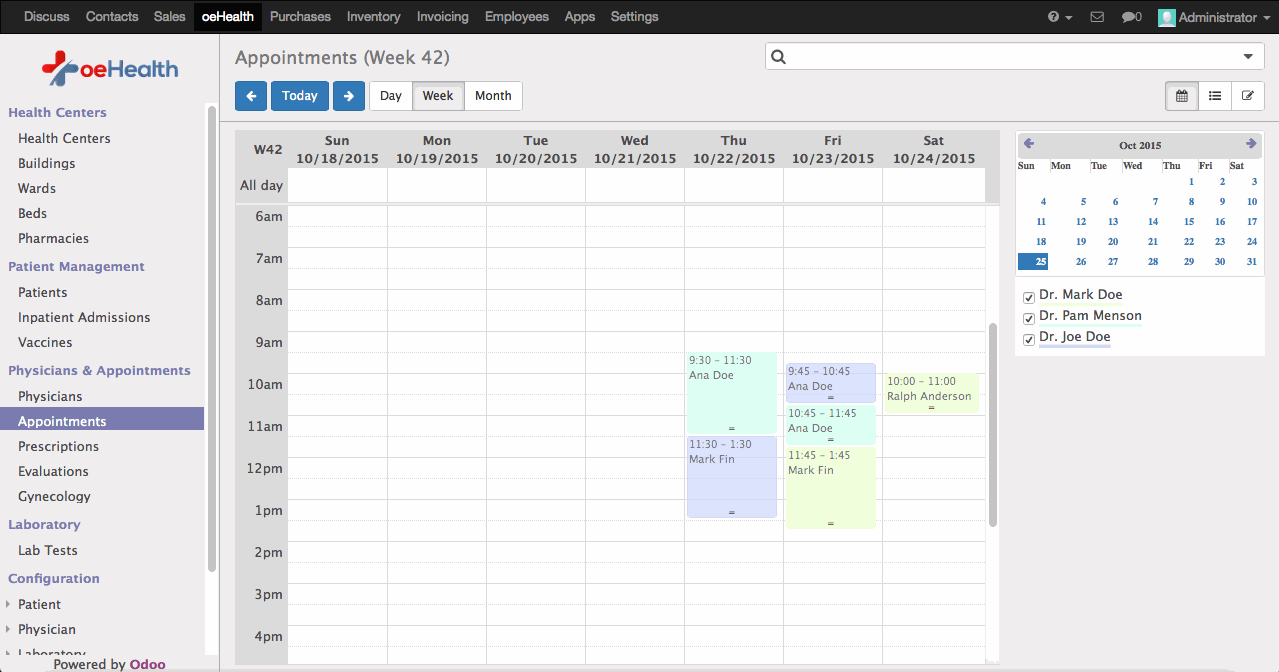 Schedule Appointments
Doctors and patients can manage their appointments as oeHealth is tightly integrated with Odoo's calendar control so you will be always updated for your upcoming schedules.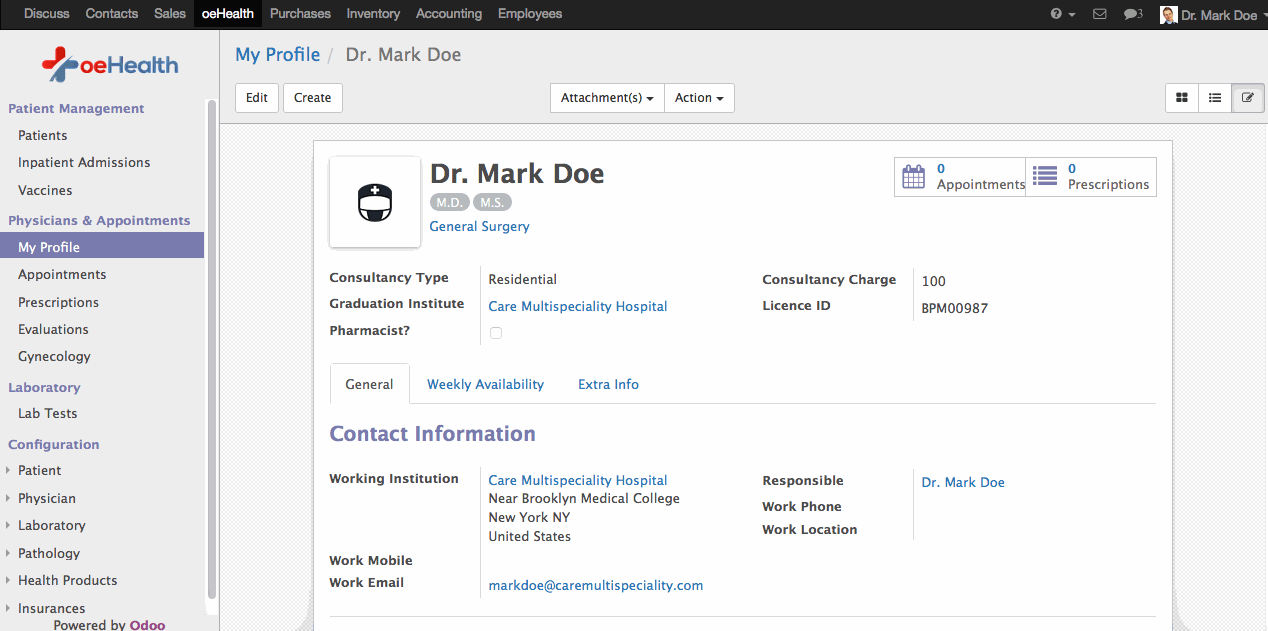 Patient & Physicians Login
Allow your doctors or patients to login inside their individual accounts and manage their stuffs. All patients can only view own details, manage their profiles and track histories.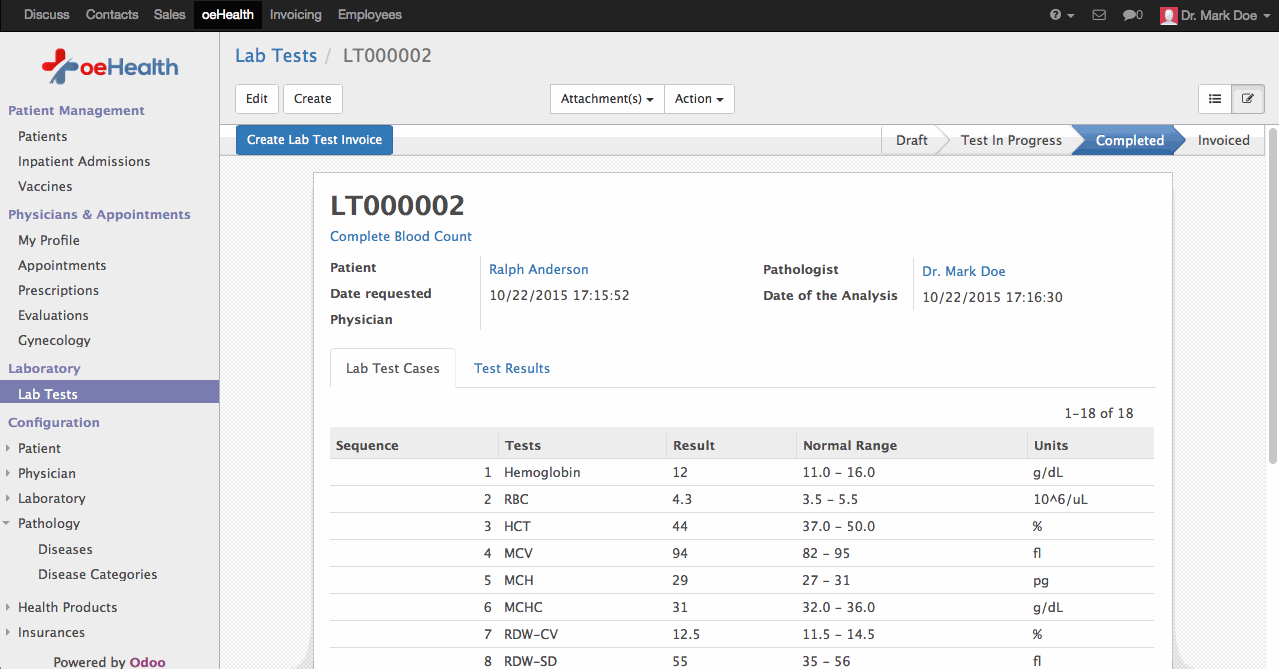 Laboratory Management
Configure all your lab test parameters once with their ranges to quickly generate your test result. Get 9 most widely used laboratory tests already preconfigured within the package.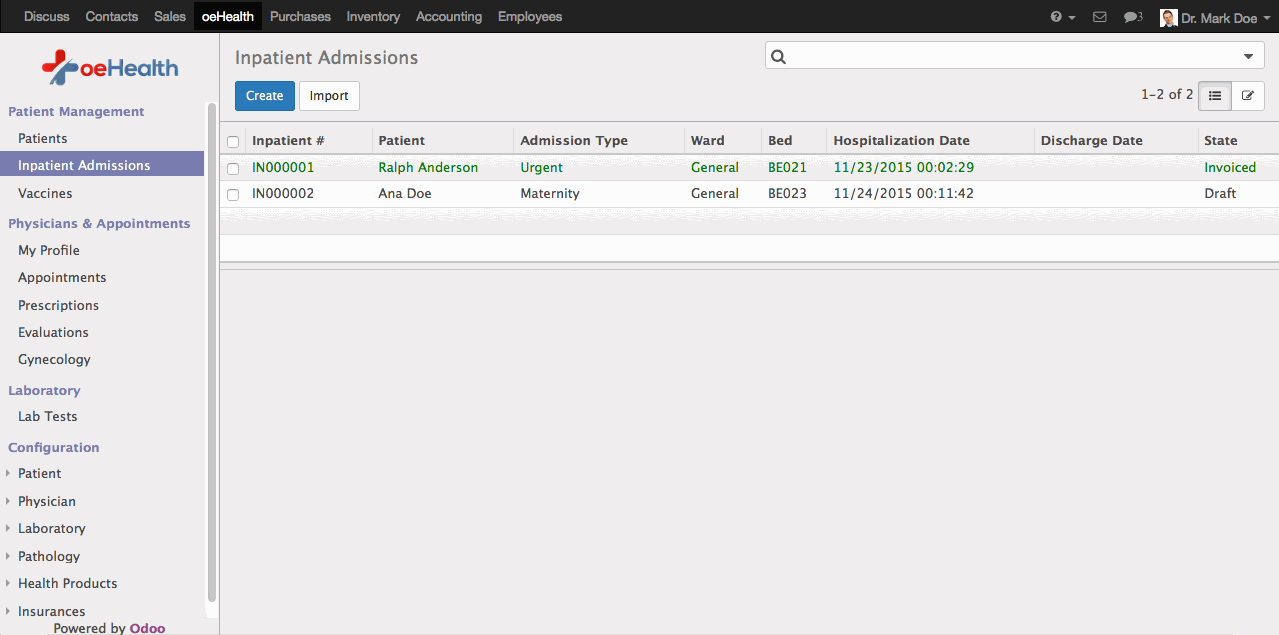 Inpatient Administration
Manage inpatient hospitalisation, wards and beds reservations, add therapeutic diets beliefs, nursing plans and discharge plans. Automatically raise payment notification at the time of discharge.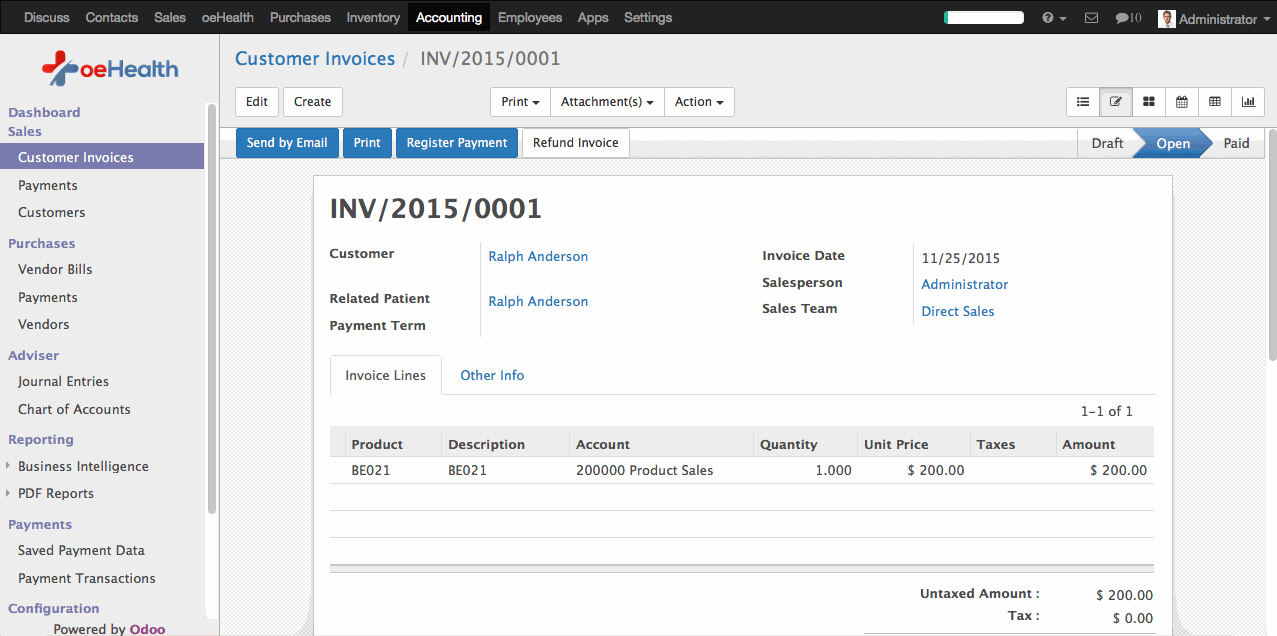 Invoicing & Accounting Integration
oeHealth is tightly integrated with Odoo's official Accounting module. You can easily raise invoices for services like Doctor's consultations, Prescriptions, Lab test & Inpatient admissions directly from the package and manage different accounting tasks of your care center.